Volmarsteiner Str. 1-9
58089 Hagen | Deutschland

+49 (0) 2331 484750

+49 (0) 2331 484515
---
Kontakt aufnehmen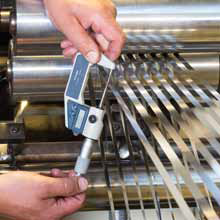 Our top priority is to fulfil all of our customers' requirements and expectations. Only outstanding customer satisfaction guarantees success over the long term.
Cooperation with our customers is geared to partnership and mutual trust.
It is our constant endeavour to redevelop and refine our products with creativity and innovation for our customers, and hence to provide the best environment for competitive costs and top performance. It is our intent to adopt a competitive, powerful position on the international market.
It is our goal to keep processes and process chains simple and transparent. The responsibility is clearly defined. Our decisions and our action follow the principle that high quality processes also give rise to high quality products.
We are committed to recruiting the best employees, to integrate them, promote them, and include their ideas in our corporate concept.
We strengthen our employees' own responsibility, create freedom for creative thought, and provide support in the form of clear target specifications.
We promote the efficient use of our natural resources and take an active role in the protection of our environment.
There must be compliance with all of the applicable laws, legal provisions, and official regulations, and there must be greater safety at the workplace.