Volmarsteiner Str. 1-9
58089 Hagen | Deutschland

+49 (0) 2331 484750

+49 (0) 2331 484515
---
Kontakt aufnehmen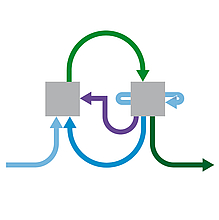 When using our products, the chemicals industry demands above all high corrosion and chemical resistance to a large number of aggressive media.
MK Metallfolien supplies precision strips of stainless steels, nickel alloys, and titanium for distillation columns, heat exchangers, kilns, and GTL (gas to liquids) facilities.
The GTL process generates a syngas and converts this to hydrocarbons in a Fischer–Tropsch process. The main constituent of this mixture is made up of long chain normal paraffins that subsequent processes can first convert into liquid hydrocarbons. The chief product is then a high quality fuel for diesel engines.
Applications:
GTL (gas to liquids
distillation columns
heat exchangers